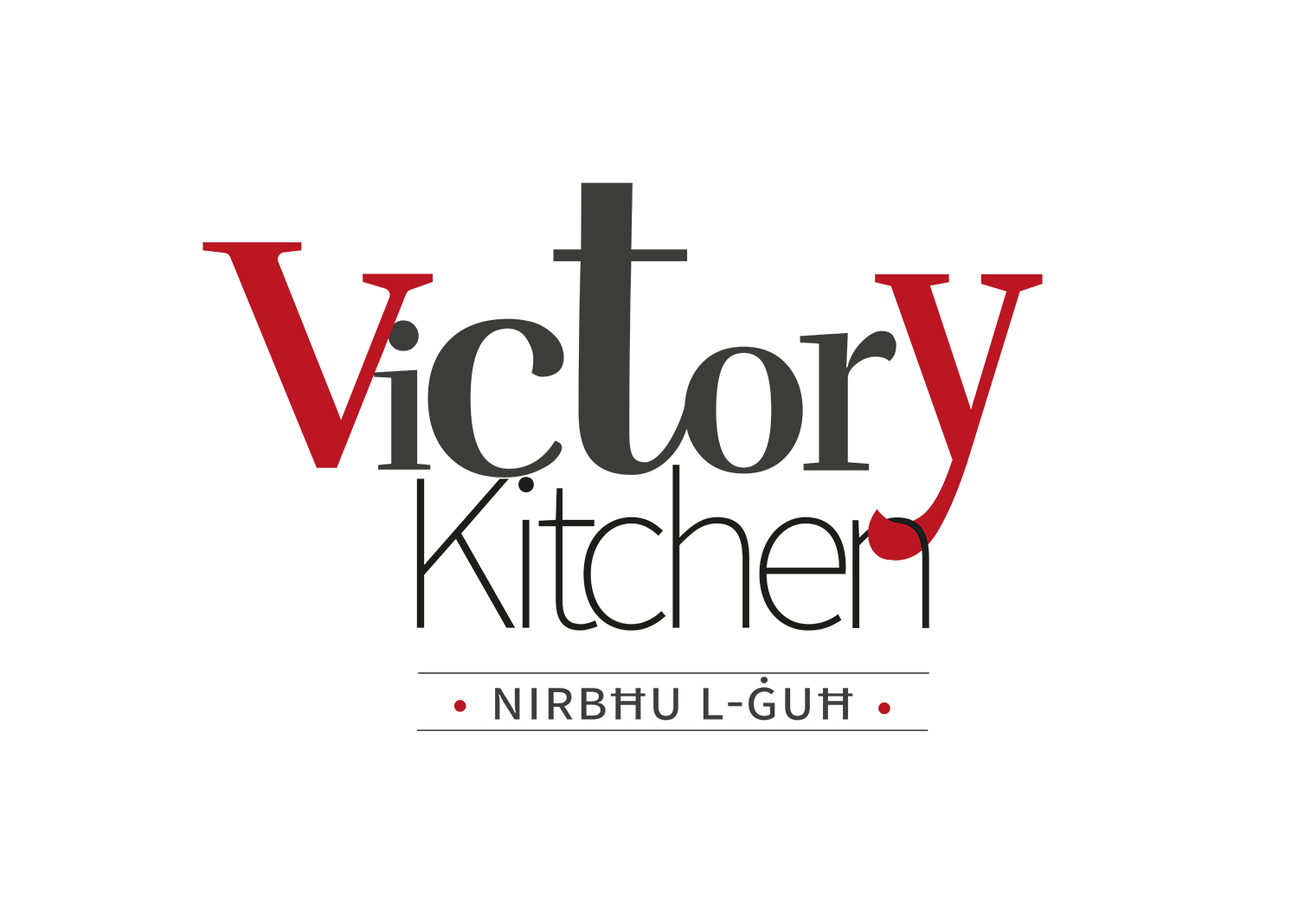 11 Jan

2020 Recap – A tough year in which Victory Kitchen was founded
2020 Recap – A tough year in which Victory Kitchen was founded
As the world pulled back the curtain on a year to forget, Victory Kitchen looks back at 2020 as the year which made us realise that a food charity organisation is still very much needed in our society today.
Back in March, founder Rafel Sammut came up with the idea of getting prominent local chefs to join forces and help those in need. From thereon in, the NGO has grown and went from feeding one family a day to feeding hundreds every week. Today, Victory Kitchen translates humble food into hope, faith, and courage for those who might otherwise remain hungry.
To date, Victory Kitchen has provided over 25,000 meals to the most vulnerable members of society and will continue to support these families throughout the COVID-19 pandemic and beyond.
Since its inception, the organisation has received various generous donations from companies and individuals alike, which helped support the cause. During a successful fundraising event held in September, Rafel and Clyde Bonello swam a total distance of 15km from Ċirkewwa all the way to Dingli Cliffs. This was a great success as they managed to raise over €35,000 and increased awareness for the NGO.
Local restaurants and suppliers including Briju, eCabs, LIDL, Jolly Imports, Azzopardi Fisheries and AMC marketing have offered ongoing support to Victory Kitchen since the very first day. Moreover, the organisation is supported by Happy Initiative; a charity that forms part of the Red Rhino group, whose sole aim is to support both local and foreign NGOs. Thanks to this partnership, Victory Kitchen also found a new home in Valletta; where up to 1,600 meals a week are currently being prepared.
In December, Victory Kitchen was also awarded for its efforts of having supported the local community. Rafel received the JCI award for Humanitarian and/or Voluntary Leadership, due to his work in ensuring that those in need can enjoy fresh, homemade meals. This award recognizes those who promote peaceful and inclusive societies, providing access to basic needs for all.
Closing off the year, Rafel said: "2020 was a tough year for many people and families in need. The need is still great and every little help is appreciated. Our work will continue, and we look forward to assisting many more people in 2021. I would like to thank everyone who has supported us and continues doing so on a regular basis. As long as we are in operation, we will make sure that anyone who reaches out to us is taken care of. Nobody deserves to go to bed hungry at night."
For more information and to find out how you can help, visit www.victorykitchenmalta.org.