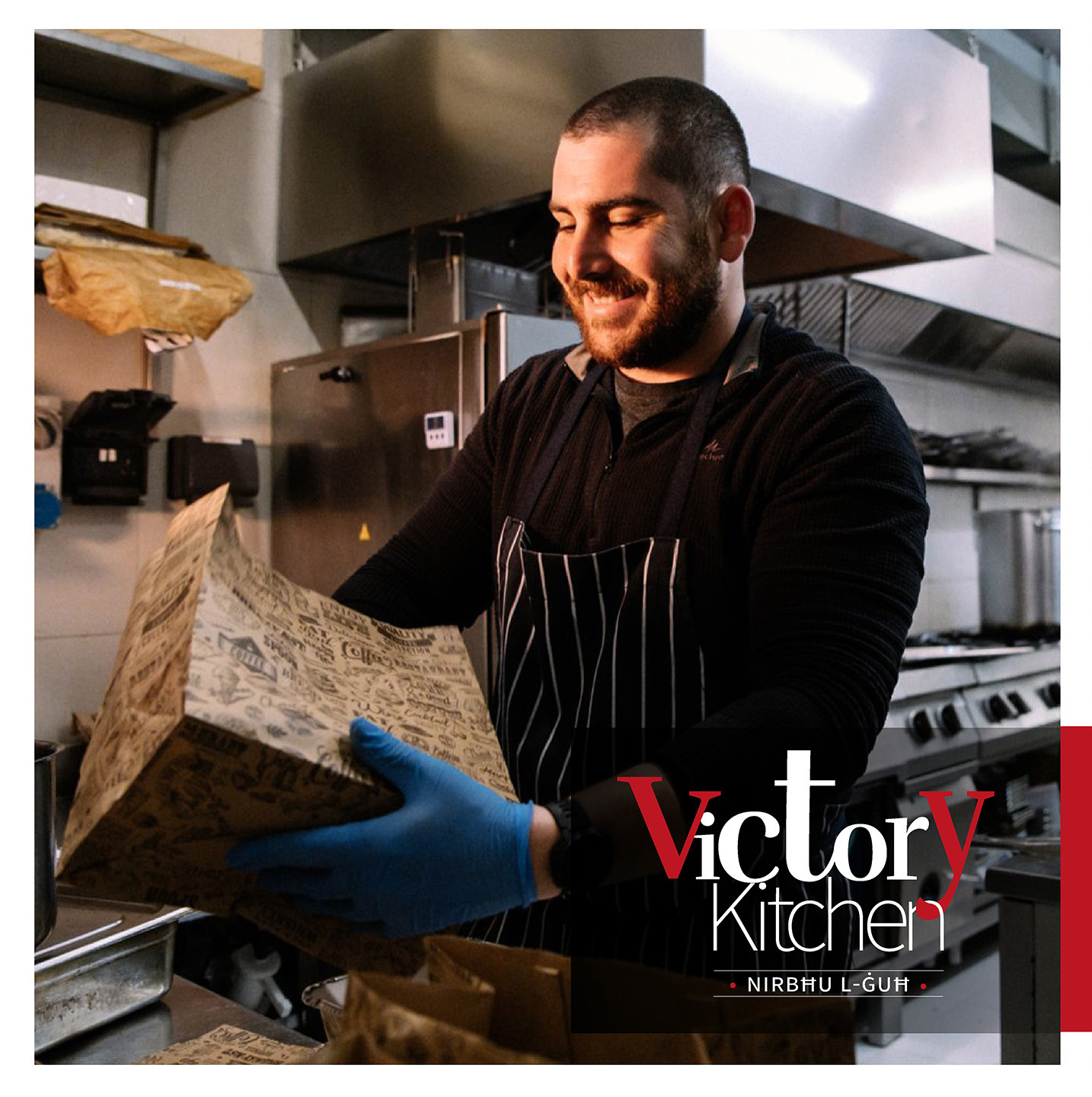 06 Mar

Victory Kitchen Urges Restaurant Owners to Donate Extra Food
Victory Kitchen Urges Restaurant Owners to Donate Extra Food
Victory Kitchen founder, Rafel Sammut, is encouraging all restaurant owners and chefs to donate any excess food to the organisation, which will be used to feed the many families in need during these trying times.
This comes after recent government measures have forced all restaurants to shut down their doors for the time being, to help contain to the spread of COVID-19. As a result, many restaurants which would have stocked up on food and ingredients are facing the challenge of having to throw these away. However, this presents an opportunity for Victory Kitchen, whereby chefs can now donate these goods to the charity instead of letting them go to waste.
Rafel is urging other restaurant owners to donate this food to the charity, which will allow it to keep supporting almost 2,000 people a week. Unfortunately, this number is expected to keep growing, so Victory Kitchen needs all the help it can get.
The goods must be in good condition, with labels indicating what the food is, the date of preparation and any allergens. Ideally, it is also frozen to ensure it is kept fresh.
The Victory Kitchen team will be collecting food across the islands next week, starting on Monday 8th March. One can get in touch with Rafel by calling on +356 9990 6056.
The goal is to create a sustainable and long-term plan of delivering food to those families hit hardest by the COVID-19 pandemic and beyond.